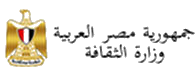 Implementing the new Ministry of Culture portal was a challenge to bring a wide variety of events and activities under one roof but the result was well worth it. The new portal for the ministry offers new services to keep users updated about current and future cultural events online and on the mobile app.
The portal offers wealth of daily updated cultural news and events taking part across Egypt as well as details about future events.
Portal Main Features:
3 languages, Arabic, English and French.
Latest ministry news and press releases including videos.
Latest cultural events and news across Egypt cites.
Comprehensive media center.
Egypt's Cultural map.
Sharing across social media.
Advanced search in 3 languages.
Contact details with Google maps.